Drive Electric Earth Day
Des Moines, IA
Apr 20, 2019
Day:
Saturday, April 20, 2019

NOTE: this event has already happened

, find current-year events on the events page.
Location:
Des Moines, IA 50309

Event Report
We displayed EVs/PHEVs in conjuction with the Earth Day walk along the river front. We were granted 5 parking spaces for static display and 3 spaces at the back of the lot for cars giving rides. We had a good mix of vehicles, Bolts, Tesla 3s, MINI, BMW i3 and Kia. One of our local utilities sent a representative with a Bolt. Our location was a little out of the way but we were at the mercy of the site.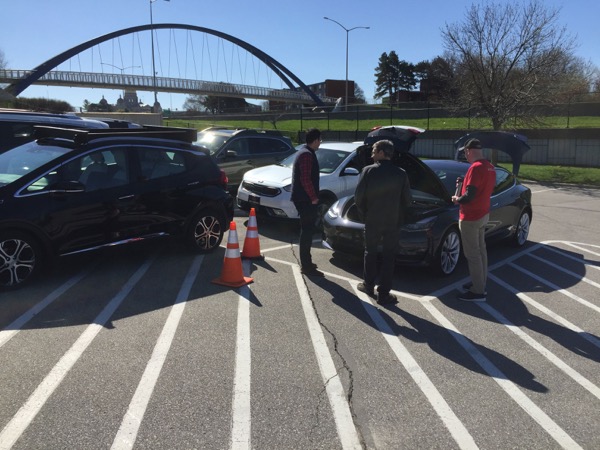 photo by: Michael Arkwright


Tesla Model 3 and others EVs on display.
Event Description