Drive Electric Earth Day
San Francisco, CA
Apr 28, 2019
Day:
Sunday, April 28, 2019

NOTE: this event has already happened

, find current-year events on the events page.
Location:
San Francisco, CA 94112

Event Report
The large display of EVs attracted a broad spectrum of attendees and appealed to multiple demographics in a location which has never hosted such an event. EVs on display for test drives ranged from used and very affordable to high end Teslas and Jaguars.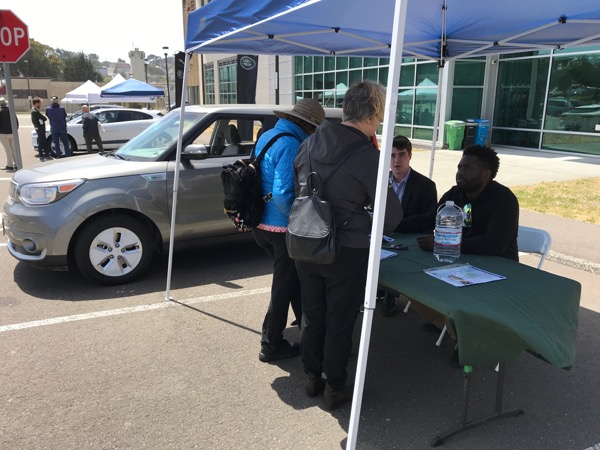 photo by: Jennifer Heggie


Charles and Zack (seated) from the Kia Oakland dealership with a tan/taupe Kia Soul EV in the foreground and white Jaguar i-Pace in the background.
Event Description