Drive Electric Earth Day - Greenfield
Day:
Saturday, April 11, 2020
Time:
10-2
Location:
Greenfield Public Library
5310 W. Layton Avenue
Greenfield, WI 53220

Drive $mart Wisconsin, the nation's largest grassroot fuel efficient driving group, for the 2nd year, will host a free Drive Electric Earth Day event on Saturday April 11th from 9:30 to 1:00 at the Greenfield Public Library. This will be D$W first Meet of 2020 and the 58th Meet since 2006 when we began to promote HEV and now PHEV and EV.
Attendees will learn all about electric vehicles in a classroom setting and have a chance to talk to various EV/PHEV owners as well. Attendees will be able to get hands on EV/PHEV experience as they ride/drive with D$W members in their personal vehicles. In addition, D$W members will share their personal expertise and experiences with EV/PHEV ownership as well as their own personal D$W benefits with the attendees.
Attendees will also learn about D$W driving techniques that can extend driving range from 10-30% as taught through the D$W "Tools for a Lifetime" training program. These $mart Driving skills can be used immediately in their current ICE vehicles to lower fuel costs and lower tailpipe emissions until the time an attendee is actually in a position to buy an EV/PHEV.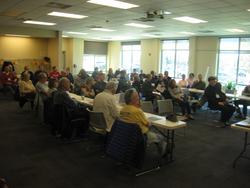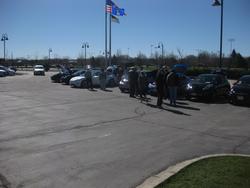 Tweet #DEED2020
Follow @NatDriveElecWk
Tweet
Registered Attendees
There are currently 3 attendees registered.
Owners of These Vehicles Have Registered To Attend
| | |
| --- | --- |
| Vehicle | Registered |
| Ford C-MAX Energi | 1 |
| Tesla Model 3 | 1 |
| Toyota Prius Prime | 1 |
| 3 Models | 3 |
Registered attendees report 109,300 electric miles driven.